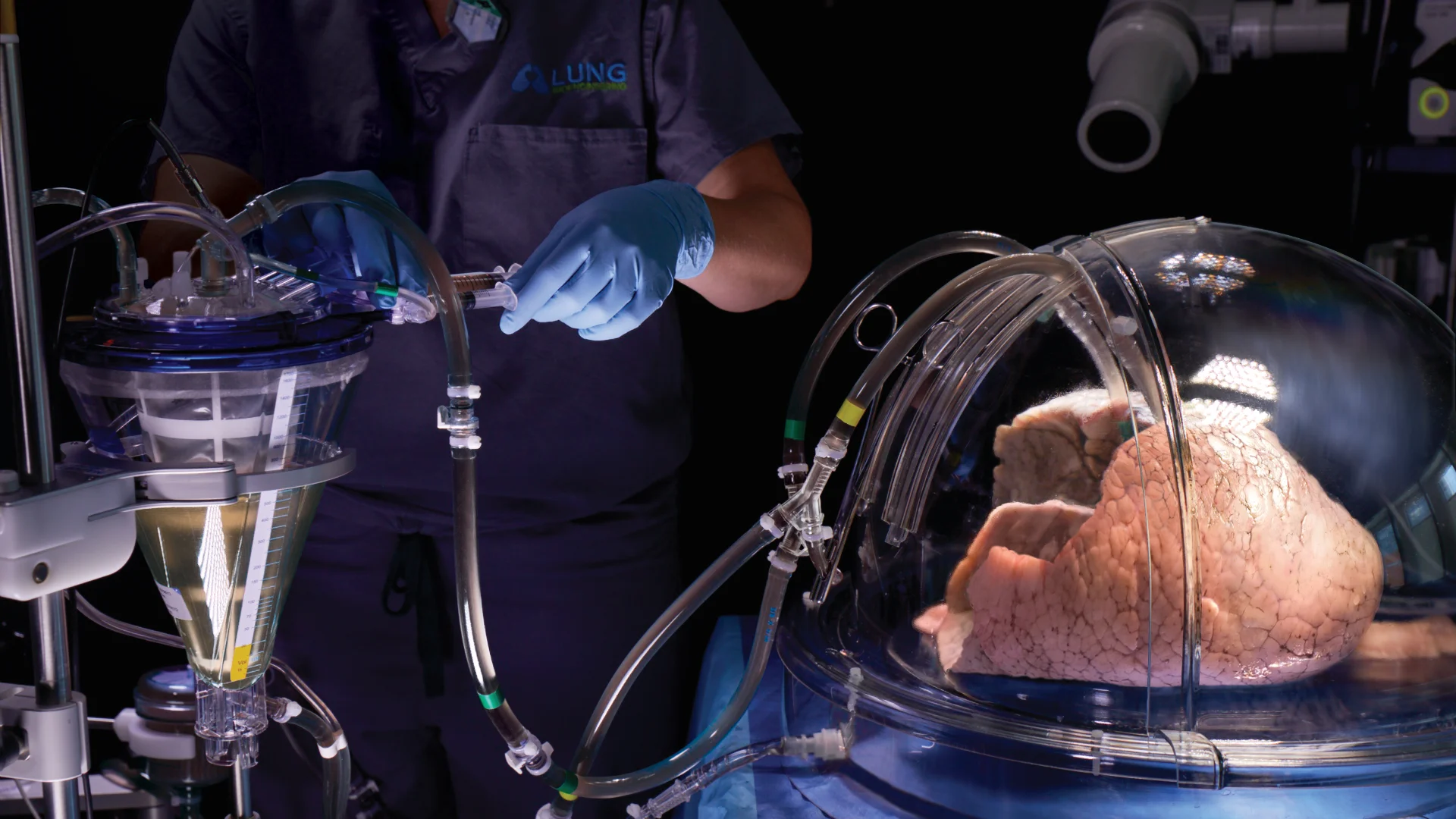 LBE 360° Transplant Support Service
Lung Bioengineering Inc. (LBE) has developed the first centralized ex vivo lung perfusion (EVLP) service model in the United States dedicated to making more donor organs available for transplant. The LBE 360° Transplant Support Service aims to leverage our experience in delivering EVLP services to maximize every opportunity to increase availability of transplantable organs.
In our journey to bring EVLP to common practice, our unique position in the donation and transplantation space has inspired LBE to be a champion for change in improving access to transplantation, developing a broadening suite of services tailored to each partners' unique needs. Each component of our offering is based on the principle of delivering reliable, actionable data on organ availability and suitability to benefit physicians and their patients.
From procurement to transplant, Lung Bioengineering provides a robust, trustworthy service featuring one-of-a-kind facilities, logistical support, 24/7/365 availability of expertise, and audio-visual integration for seamless engagement and data sharing. This collaborative model removes barriers and provides unique touchpoints at every step of the process to optimize organ utilization, ultimately expanding the availability of transplantable lungs and saving more lives.